Isles of Shoals - nine small islands that straddle the border between Maine and New Hampshire have been a base for fishermen from the earliest days of New England settlement. No one lives year-round on the islands now but that was not always the case. My 7th great-grandfather, Aaron Ferris bought land there in 1669 and also at Great Island (present-day New Castle, NH).
Great Island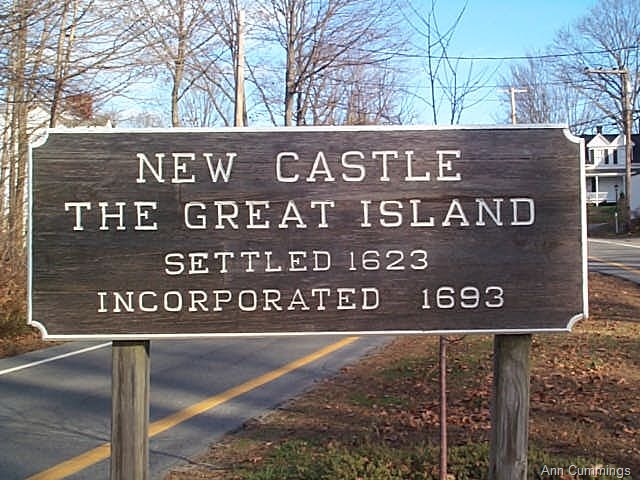 Genealogical Dictionary of Maine & New Hampshire [database on-line]. Provo, UT, USA:Ancestry.com Operations, Inc. 1998.
Ferris, Aaron, fisherman, first ment. 1668, of Isles of Shoals in 1669 bot land and a house frame on Great Isl. In 1683, of Great Isl., he bot 20 a. at Spruce Creek, but was still of Great Isl. when he sold his house there in 1695. In 1697, of Kit., he sold the rest of his land on Great Isl. to John Muchemore of Star Isl. Liv. 1712...In 1709 with w. Grace he sold to dau. and son, Grace and Tho. Huff, their entire est. for life supp., and in 1712 Tho. Huff gave 1 1/2 a. to br-in-law Ebenezer and sis. Mary Emmons. Ch: Grace m. Tho. Huff. Mary likelier Ferris than Huff, wife of Ebenezer Emmons (1). (Edw. Vittery m. one Anna Farris in Boston 13 Nov. 1713).
Aaron Ferris & Grace
Mary Ferris & Ebenezer Emmons
Thomas Emmons & Elizabeth Deering
Eliakim Emmons & Molly Wildes
Jacob Emmons & Sarah Shepard
Laura Emmons & Gilbert Yates
Estes Yates & Eva Delphinia Hayes
Linona Alice Yates - my grandmother